The Horizon digital lock is now available with an upgraded processor with accurate Real Time Clock (RTC) which allows several exciting new features.

The lock can be made to unlock and/or deny entry for a specified period each day – Designed for use on lockers and personal storage applications, this feature can help alleviate the issues caused by users who leave their belongings in a locker even when not on site. The locks can be set to open at a chosen time and left items can be removed, leaving all of the lockers in use all of the time. Sensitive document lockers can also be locked down overnight if an office is unmanned.

The lock can be rented for variable periods of time using a remotely generated activation code – Rental codes can be generated online and emailed instantly to users. This feature can be integrated in to your own apps and websites using our API if desired.

Multi-user mode enables the lock to be programmed with up to 50 users at one time for shared lockers where individual access needs to be able to be revoked should the need arise.

As with all our digital code locks, the unique mechanical override key permits managerial access in the event of an emergency and an impressive range of custom colours will complement any environment.
For further information you can download the brochure, email or contact us on +48 (32) 344-78-70, -82, -84.

Programming instructions can be found on our Downloads page.
*Example functions can be found under Additional Details*
| Product Code | Body Length | Body width | Body height | Body depth | Enquire |
| --- | --- | --- | --- | --- | --- |
| 3951 | 11.5 | 35.5 | 120 | 27.5 | Enquire |
Real Time Clock Features
The lock can be made to unlock and/or deny entry for a specified period each day
The lock can be rented remotely for a variable period with activation codes:

New lock management website for generating codes and managing rentals
Integration with your systems is possible using our API

Multi-user mode with up to 50 users
Time and date can be set and read from the keypad
Keeps time during battery change (up to 30s)
Standard Features
Vertical, left and right fixing
Flush or surface fixing
Industry standard 20 or 24mm barrel length
Public, Private, Remote Allocation, Rental and Multi user operating modes
Secure pop-out turn handle (flush when locked)
Coloured indicator ring
Mechanical key override
LED battery condition indicator
Audible button tones
ADA/DDA compliant
Standard CR123 Lithium battery
Available in black or white as standard
Custom colours available on request
For Cam details please see G and H Cams
Part Number Guide
Part Number Guide – 3951/-/-/--/-/--

Product Number
Barrel
Length
(from door face)
Keypad
Orientation
Finish
Indicator
RAS

3951
Horizon
RTC

1
Vertical

0H
Black


1
Red
-R
1
20mm/40mm
2
RH
2
Yellow
2
24mm/44mm
3
LH
0J
White
3
Green
4
Upside Down
Example Functions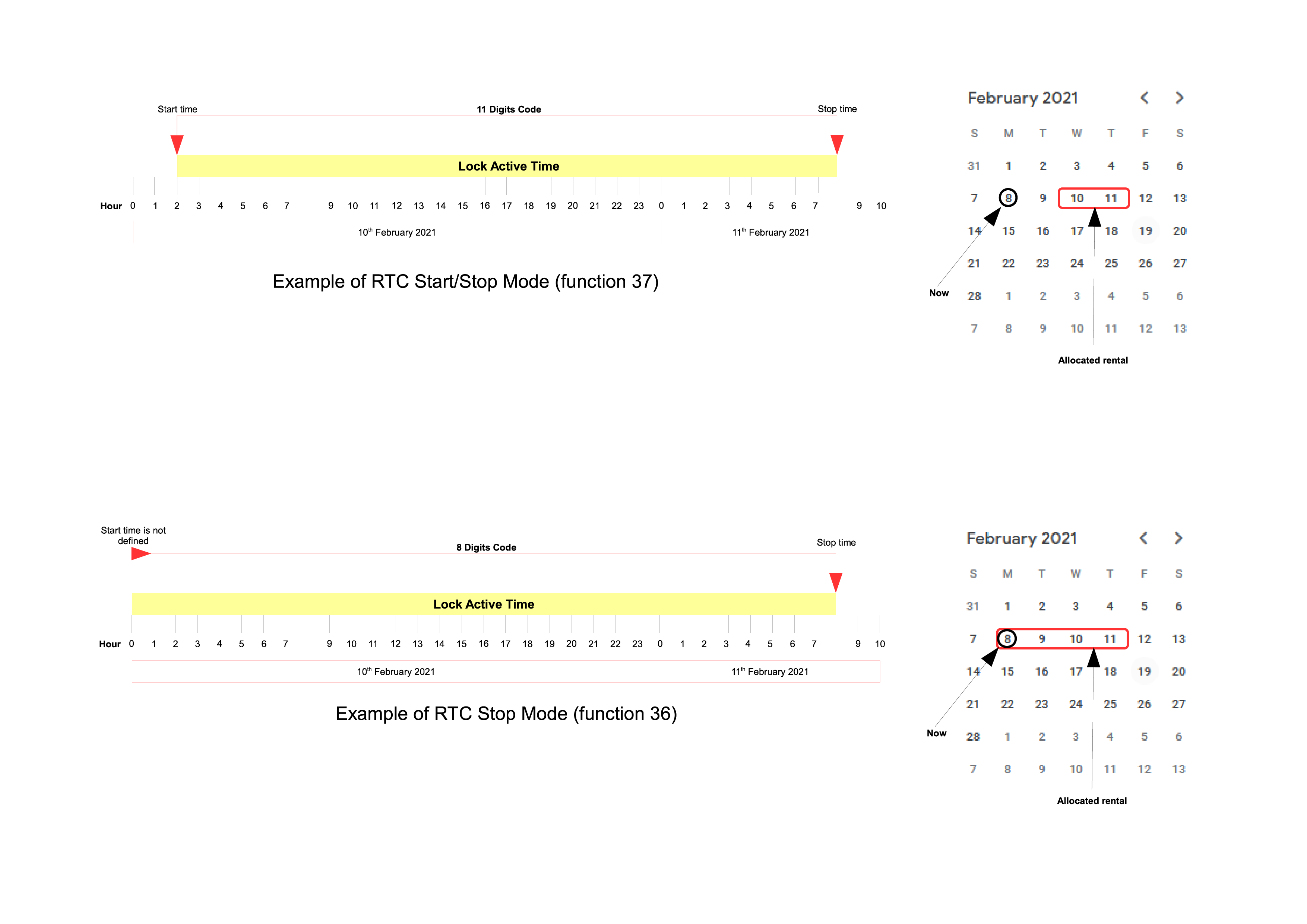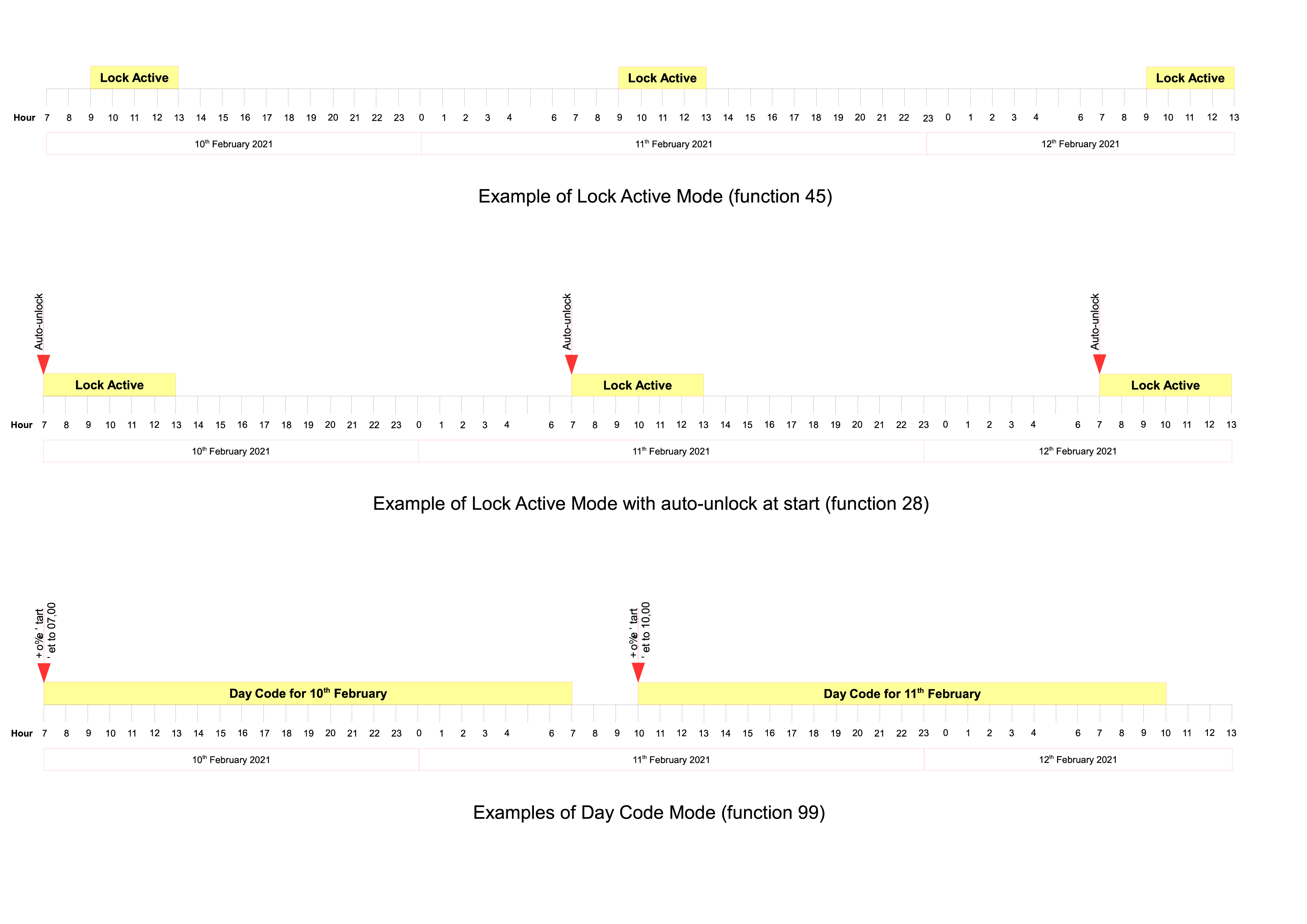 ---